Had to take in my first Reggae Cabaret for two reasons: 1st- so I could experience Bushman for the first time. 2nd- to refill my Midnite rhythm. Bushman's gave the audience an energetic and lively performance, covering some of Peter Tosh's Song in tribute to The Bush Doctor. Nattily dressed in a red and black, Bushman was ready to show the Manhattan Center audience what he was made of. He touched some of my favorite like Downtown and Lighthouse. I enjoyed his set. Only disappointed that he was unable to return to the stage for an encore.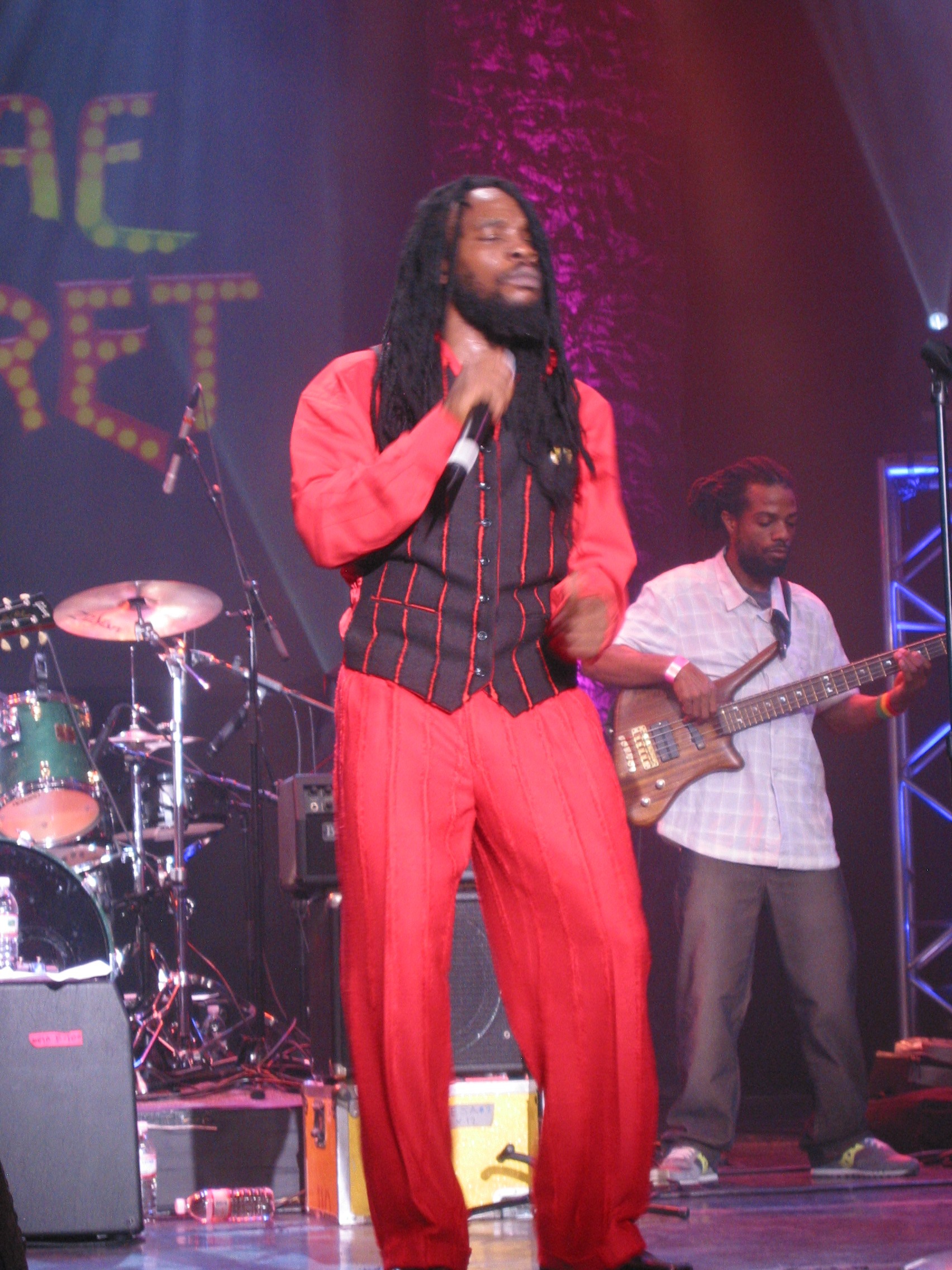 Bushman at the Manhattan Center
Part two of the show belonged to Midnite. If you are unfamiliar with the name or the group then you haven't been hooked yet. They hail from the Virgin Islands of St. Croix. Their sound is Roots, strictly Roots. The vocals are conducted by Vaughn and his brother. The slurred almost ancient, Geez-like singing/chanting style of Vaughn, mixed with the hard driving, Reggae Roots rhythm makes Midnite a favorite of Roots music lovers.
Midnite at the Manhattan Center